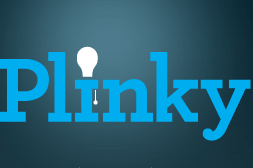 Plinky is here to help people create inspired content. Sometimes you want to blog or write something but have no idea what to write about. Plinky helps you by giving a prompt or a question for you to answer. Questions are generic and anyone can answer them. The purpose that these questions serve is to spark a conversation by asking a question and inspiring the users to create content.
I have used Plinky and have answered a couple of prompts. Today, I decided that instead of responding to the prompt on Plinky, I should write about Plinky itself.
Using Plinky to Create Non-generic Content
Everyone loves to be asked questions, they are the best way to start a conversation and to break the ice. However, as a professional blogger I have created some blogs that are focused around specific topics. Since Plinky asks generic questions, these questions are not relevant to the topics discussed on my blogs.
I still think that these prompts can be used even on strictly focused blogs and websites. For example, if today's prompt was "Who's the last person you had a really great conversation with? What were you discussing?". I can use this prompt by referring to a conversation I had with someone regarding one of the topics that I discuss on my blogs. I don't know how I will be using Plinky in the future, but I do hope that it helps me create content.
Plinky is a project by Automattic, the company behind the WordPress. The user interface of Plinky is intutive and fun. A new user directly lands on the page showing today's prompt. They can take the prompt and answer it anywhere, or they can create an account on Plinky and answer it there. Plinky has also made it very simple to post an answer quickly. You can search for images from Flickr to attach with your answer or upload your own images.
Once you have answered the question, Plinky will suggest you more ways to share it across the social web and on your own blog or website. You can also check out how other Plinky users answered the prompt, leave your comments, follow people and make new friends. I have not yet made any acquaintances there, so don't know how active this community part of Plinky is.
Users cannot only answer the prompts they can also suggest a prompt or a question to be asked. For example today's prompt was asked by a user Simple18. I think it would be great fun to see how people answer to a question that you have asked and follow the conversation around.
I had this tiny issue when I tried to post an answer from Plinky to this website. The issue was that on my web host's advice I had disabled a file in the wordpress installation for this site. The file is xmlrpc and according to my web host it can be misused and cause issues so I had it locked. Without xmlrpc.php, one can not post an answer directly from Plinky to a self hosted WordPress website. However, Plinky also provides embed code which you can manually enter by creating a new post.
Using Plinky on Social Media
I have also used prompts to increase activity on my social profiles. Like I said earlier, people love to be asked questions. I have asked Plinky prompts on Facebook and it has instantly increased participation. I have noticed similar results on Twitter, and even got some new followers by asking random questions.
The lesson I have learned from this experience is that people like to be asked generic, light hearted, and interesting questions. We all have so much to say, so many stories to tell and such prompts provide us all a chance to share our stories.