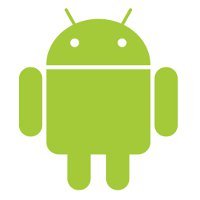 Most people already know what iPhone, Android, and iPad are. However, I recently found out that there are some people who don't really know what these gadgets are, what is the difference and which one of them they should buy. This post intends to cover this topic just a little bit and I hope this will help some people get started on the path of gadget obsession.
Smartphone:
A smart phone is a mobile phone with more computing power, Internet capabilities, multimedia enabled by camera phone and media players. A smartphone performs most tasks performed by a low end phone and it can also work as a portable digital assistant, a GPRS device, an Internet enabled device connection to the Internet via wi-fi or other options. These smartphones run on operating systems designed for mobile devices in general and mobile phones in particular.
iPhone:
iPhone is a smart phone designed and manufactured by Apple Inc. iPhone runs on iOS, an operating system designed by Apple to be used in the mobile devices manufactured by Apple.
iPad:
iPad is a tablet computing device designed and developed by Apple. It also runs on iOS, the operating system behind iPhone. iPad is considered to be a computing device designed to play multimedia files, browse the internet, or reading books. However, it can also be used for other purposes. It looks like a slate, with an on screen keyboard.
Android:
Android itself is not a smart phone, instead it is an open source Operating System designed for mobile devices. Google Inc. acquired the company that started the project, and since then Google is cooperating with the open source community on the development of Android. Google also collaborated with mobile device manufacturers such as Samsung, HTC and many others to release smart phones and other devices that run on Android operating system.
What are Apps?
Apps is a short term used for applications or programs written and designed to run on specific platforms. Apple has their own App Store where users of iPhone, iPod Touch, and iPad can download free and paid applications for their devices. Similarly, Android also has an online store called "Android Market" where users of devices running on Android can download applications.
I have also made a small presentation explaining the difference. If you find this helpful please share this post with friends.